Booth Construction
C.I.S Vietnam Advertising & Exhibition Joint Stock Company, is not only an Exhibition and Conference Organizer, but also the leading professional contractor for Designing and Constructing exhibition booths and exhibition service provider in Vietnam. With a group of experienced, highly skillful designers and staff, C.I.S Vietnam is willing to bring customers well-designed booths and high-quality convenient services at the most reasonable prices.
Our services include:
Providing consultancy, Designing and Constructing exhibition booths (standard booths, upgraded standard booths, and special design booths)
Graphic design, printing
Equipment, booth furniture rental
Please contact C.I.S Design for more details:

Mr. Tran Quang Long – Head of Design Department
Tel: +84 24 3964 4106  *  Fax: +84 24 3984 4108  *  Mobile: +84 98 311 2768
Email: tqlong@cisvn.com  *  Website: https://cisdesign.vn/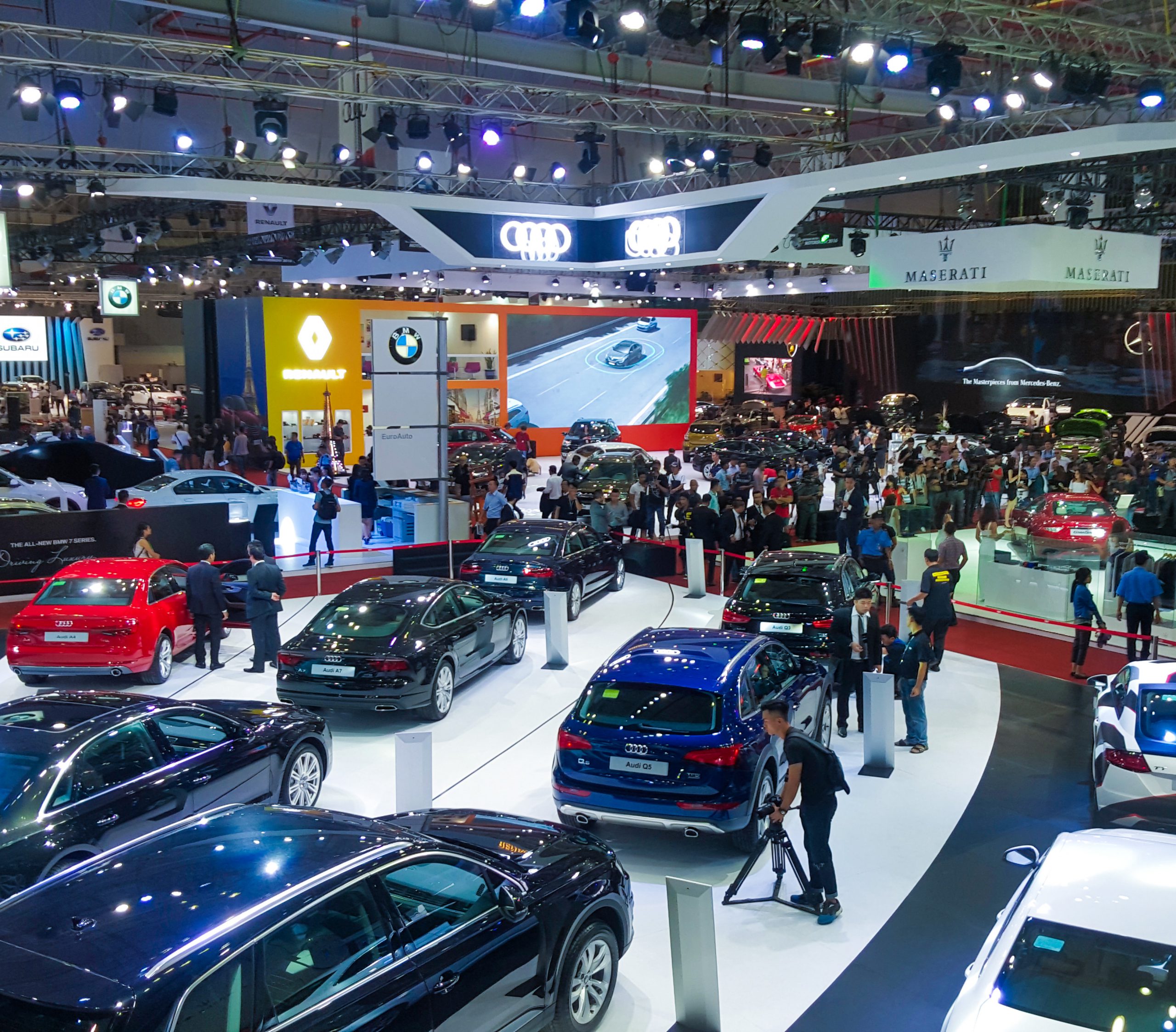 Event Organization
With the aim of becoming the leading Exhibition & Event Organizer, C.I.S Vietnam always strives to innovate, stay creative and make a difference in each program. With a network of many long-standing partners and a group of professional, creative, experienced and highly responsible staff, we are always willing to offer consultancy to come up with impressive, unique, original, appropriate ideas to bring customers satisfaction at the most reasonable costs, and at the same time organize and manage events meticulously, pay attention to every small detail, fulfil requirements, ensure great success for customers.
For more details, please contact:
Mr. Duong Le Minh – Event Manager
Tel: +84 24 3964 4104 / 05  *  Fax: +84 24 3984 4108
Mobile: +84 906 069 083  *  Email: minh@cisvietnam.com.vn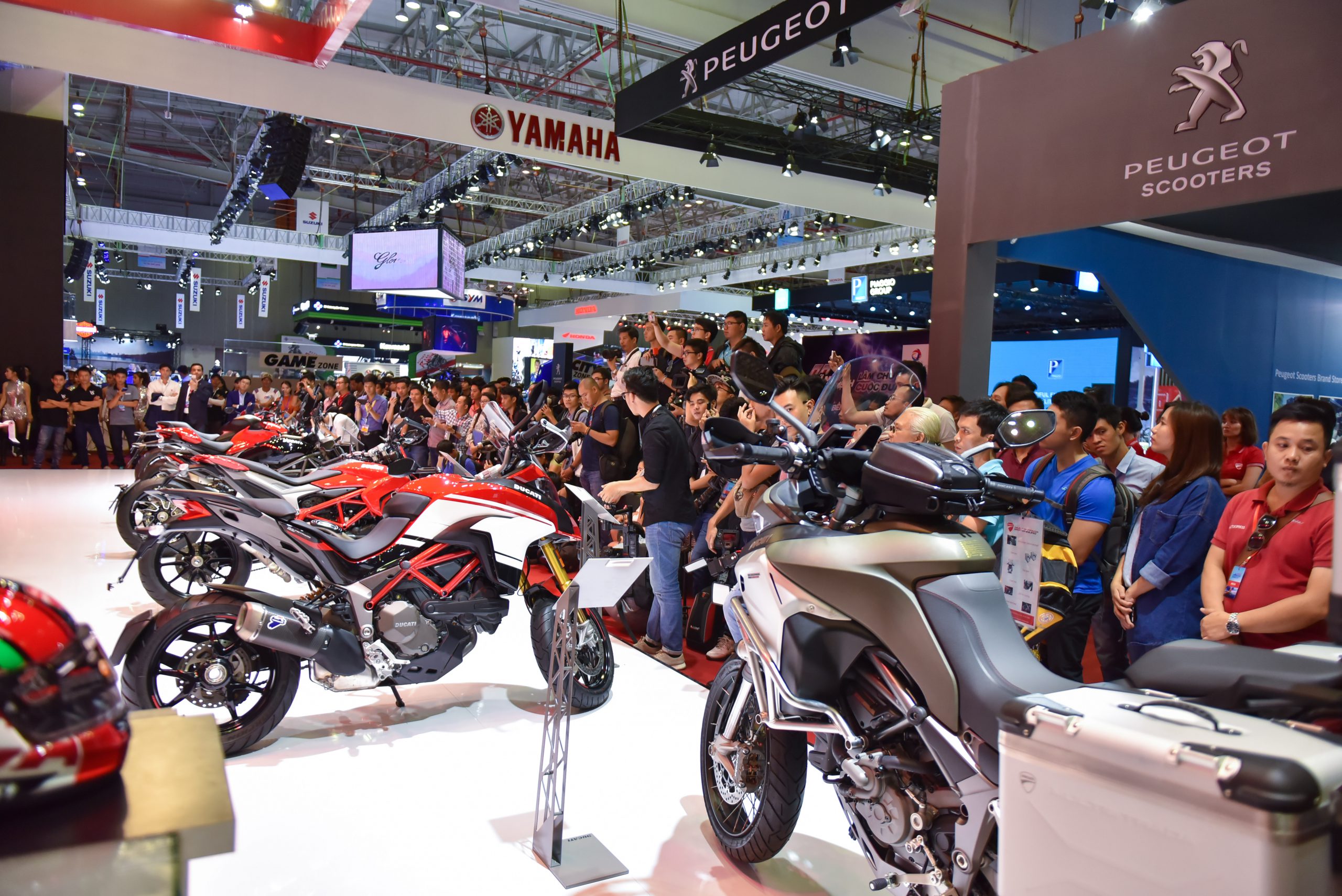 Freight Transportation
Use our service to shorten the distance for transportation, save time and reduce costs.
For more details, please contact:
Tradelinks Logistics & Services Co., Ltd
Address: 1 D lane 165/8 Mai Dich Street, Cau Giay District, Hanoi
Mr. Do Nhat Linh  *  Tel: + 84.24.33862720
Mobile: +84.903410309  *  Email: info@tradelinkslogistics.com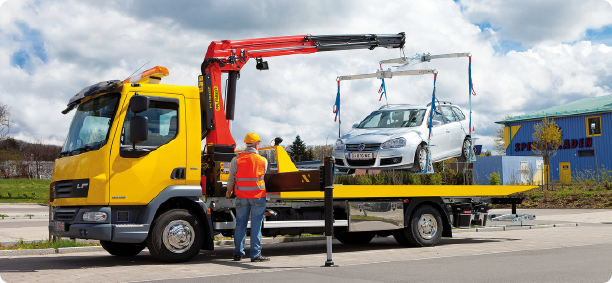 Sponsorship & Advertising
Exclusively for units participating in Vietnam AutoExpo, sponsorship / advertising opportunities will highlight your information as well as enhance effectiveness of exhibition participation.
If you would like to find out about advertising opportunities in publications or some positions at the exhibition venue, please contact us for more details:
Mr. Nguyen Huy Cuong – Head of Media and Communication
Tel: +84 24 3964 4104 / 05    *    Fax: +84 24 3984 4108
Mobile: +84.986 34 36 38    *    Email: cuong@cisvn.com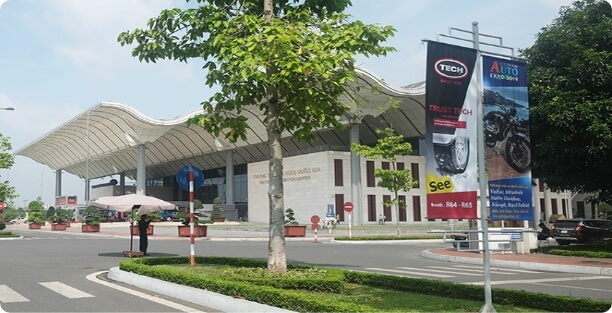 Other Services (Hotel, Shuttle Service, Visa, etc.)
HOTEL SERVICE
The Organizing Board would like to introduce some good hotels, located near the exhibition venue below.
Please contact the hotels directly for more details.
If you need the following services, please contact the Organizing Board for support:
SHUTTLE SERVICE:
Shuttle service for delegations, hotel information, etc
VISA SERVICE:
Visa, immigration procedures, temporary import and re-export goods, etc.
OTHER SERVICES:
Interpreter, Receptionist, booth staff, Security, etc. / Wifi, Internet installation/ Conference hall rental and accompanying services, etc.