Unlimited Opportunities & Experiences
Hundreds of domestic and international enterprises with thousands of new products and technologies, new projects displayed and introduced at the exhibition.
Offer the opportunity to purchase, learn, experience and compare concurrently features, product quality of many brands in the same place.
Open up opportunities for business, meeting, finding new business partners, new supplies, participating in new projects, etc. as well as updating information, knowledge about technology, products and market trends at the present time and in the future.
Online Registration
Step 1: Complete Online Registration Form below (REGISTER NOW)
Step 2: Receive Registration Code via email you provided in the Online Registration Form.
Step 3: Bring your name card and the Registration Code you received to the registration counter at the Exhibition to receive a Visitor Badge or Sticker.
Note: Please bring your name card and Registration Code in advance or you can fill in the Registration Form onsite at the Registration Counter and complete the registration procedures in accordance with the instructions from the Organizer's staff to receive a Visitor Badge or Sticker.
Special Offer for Groups
For groups of visitors or buyers from domestic and foreignenterprises, associations, trade agencies, national and international government agencies, please contact the Organizing Boardforsupport:
Mr. Duong Le Minh  *  Mobile: +84-906069083  *  Email: minh@cisvn.com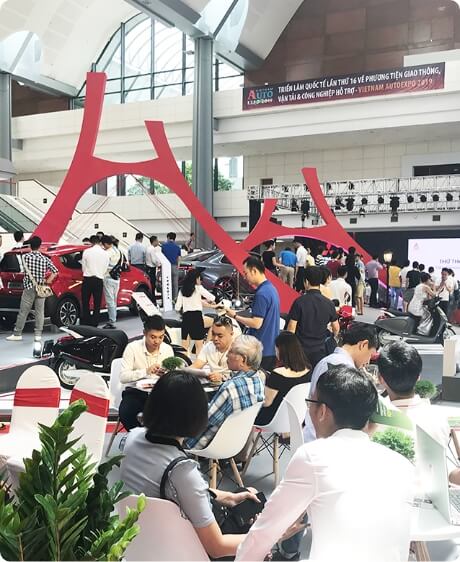 Frequently Asked Questions
*** For security reasons, the Organizing Board reserves the right to deny inappropriate visitors without stating the reason.